2-Year-Old Filly Campy Cash Facing First Major Test In Sunday's Hollywood Wildcat Stakes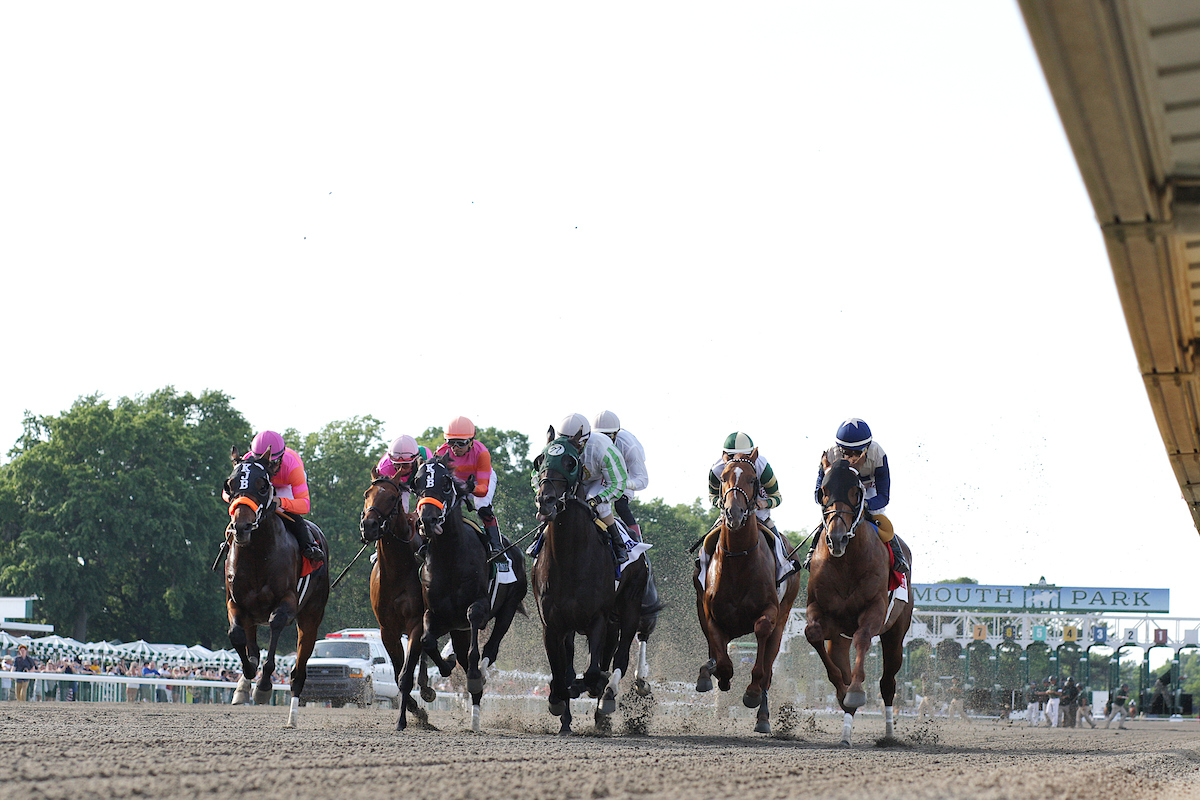 Like most of the other trainers in Sunday's Hollywood Wildcat Stakes for 2-year-old fillies at Monmouth Park, Keith Nations is both curious and eager to find out just what he has in Campy Cash.
Her first and only race so far only offered the potential for bigger and better things in the future. The daughter of Race Day-Cash Reserve by Distorted Humor was wrapped up late in a 4¾-length victory at Delaware Park in a Maiden Special Weight race on Aug. 29.
"We were pretty high on her early," said Nations. "She had a couple of pretty keen works so we kind of knew she was talented. She ran as we'd hoped."
Jockey Angel Suarez, who has also worked Campy Cash in the mornings, said her debut "felt more like a workout."
"She was really good. I didn't really have to fully ride her," he said. "I'm pretty excited about her potential."
But the Hollywood Wildcat Stakes is a significant step up, with a field of 11 entered, including three fillies off races at Saratoga and a Gulfstream Park shipper. Five of the fillies come in having won their only start to this point and three have already been stakes tested.
"We're kind of taking baby steps with her. We didn't want to throw her to the wolves yet – even though this race came up extremely competitive," Nations said. "It's not an easy race. You really find out a lot about these horses in these type of races. Some of them can't handle it. Others take the next step forward and become really good horses."
Nations, who co-owns the horse with Vince Campanella (the two also shared ownership of Grade 2 winner Martini Glass), shipped Campy Cash from his Delaware Park base to Monmouth Park last week for the dual purpose of seeing how she traveled and to get her a work over the track.
She breezed four furlongs in :48.2 on Sept. 14 at Monmouth, then headed right back to Delaware.
"We just wanted to see how she would handle the ship and get her over the racetrack and let her see it," he said. "It was mainly to see how she handled everything and she was a complete pro."
But there is still the great unknown that Sunday brings, with the Hollywood Wildcat headlining a 10-race card. Not only will Campy Cash be trying stakes company for the first time, she will be going a little longer than her 5½-furlong debut. The Hollywood Wildcat is at six furlongs.
"I love the way my filly is coming into this," said Nations, who was stabled at Monmouth Park last year and said he is strongly considering a return in 2020. "At this stage with these horses you just don't know quite what to expect. And that's what makes it exciting.
"Any of them can step up and run a huge race and be on their way to really big things."