Hefty Carryovers In The Pick 4, Pick 5 And Pick 6 Await Bettors For Sunday's Monmouth Park Card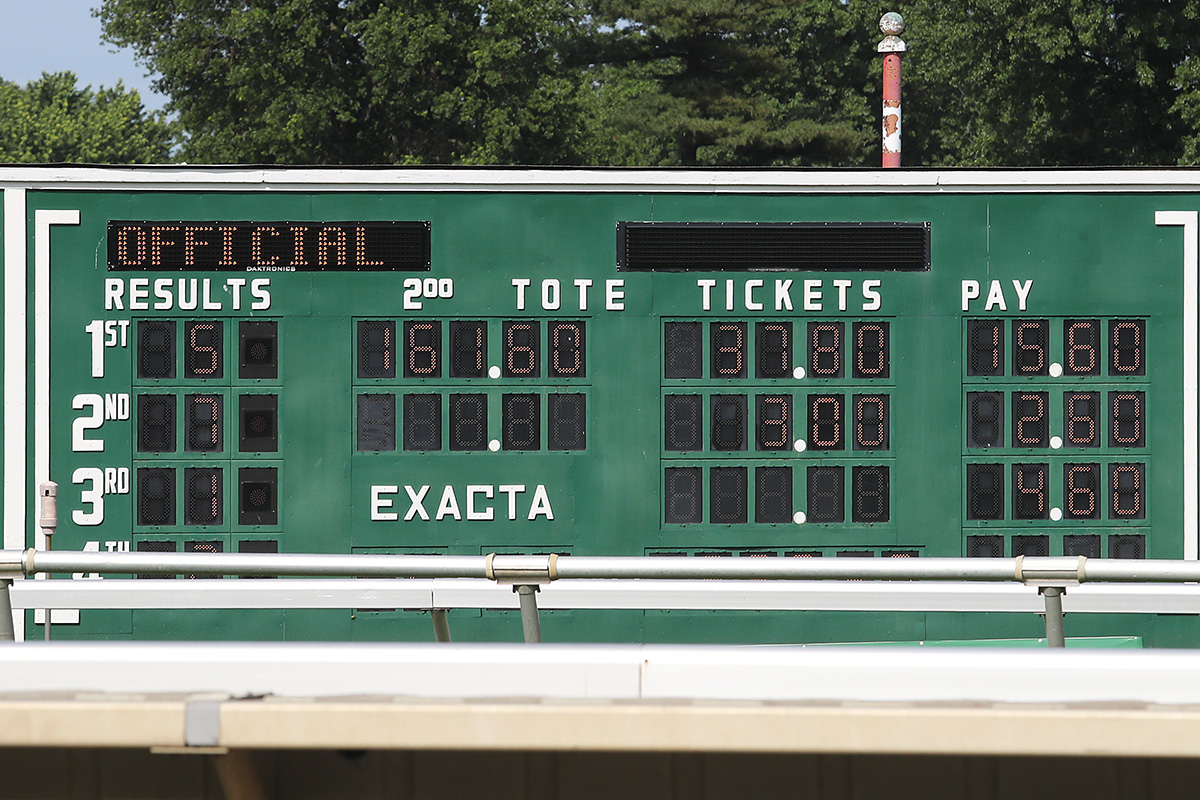 Hefty carryovers in the Pick 4, Pick 5 and Jersey Shore Pick 6 await bettors for Monmouth Park's 11-race card on Sunday after a succession of longshots dominated the final six races on Saturday's card.
Thanks in large part to Informative's stunning victory at odds of 79-1 in the featured Grade 3 Salvator Mile, there will be a carryover of $90,932 for the early Pick 4, a carryover of $67,939 for the early Pick 5 and a carryover of $29,974 for the Jersey Shore Pick 6.
The carryover for the Pick 5 sequence begins with Sunday's first race, with the Pick 4 carryover starting in the second race.
Monmouth Park handled a meet-best $6,180,159 from all sources for Saturday's 13-race card.
The Jersey Shore Pick 6 returned $12,384 for five of six winners for the 20-cent base bet on Saturday. The sequence started in the eighth race with Binkster ($9.80) and continued with Eagerly ($13.60) in the ninth race, Informative ($161.60) in the 10th race, Fifty Sheas ofgrey ($25.40) in the 11th race, U Know I B Lion ($30.60) in the 12th race and Pugilist ($12.40) in the 13th race.
Sunday's Pick 6 starts with race six.
The 50-cent Pick 5 on the final five races Saturday returned $4,529 for four of five winners.
The 50-cent Pick 4 Paid $325 for three of four winners.
Jose Ferrer rode three of the winners during Saturday's Pick 6 sequence (Informative, U Know I B Lion and Pugilist) and had four winners overall on the card.
First race post time Sunday is 12:15 p.m. with the TVG.com Pegasus Stakes, featuring Kentucky Derby runner-up Mandaloun, serving as the feature race.