$500 Whitney Day Monmouth/Saratoga Contest
August 5, 2023 from 11:00am to 06:00pm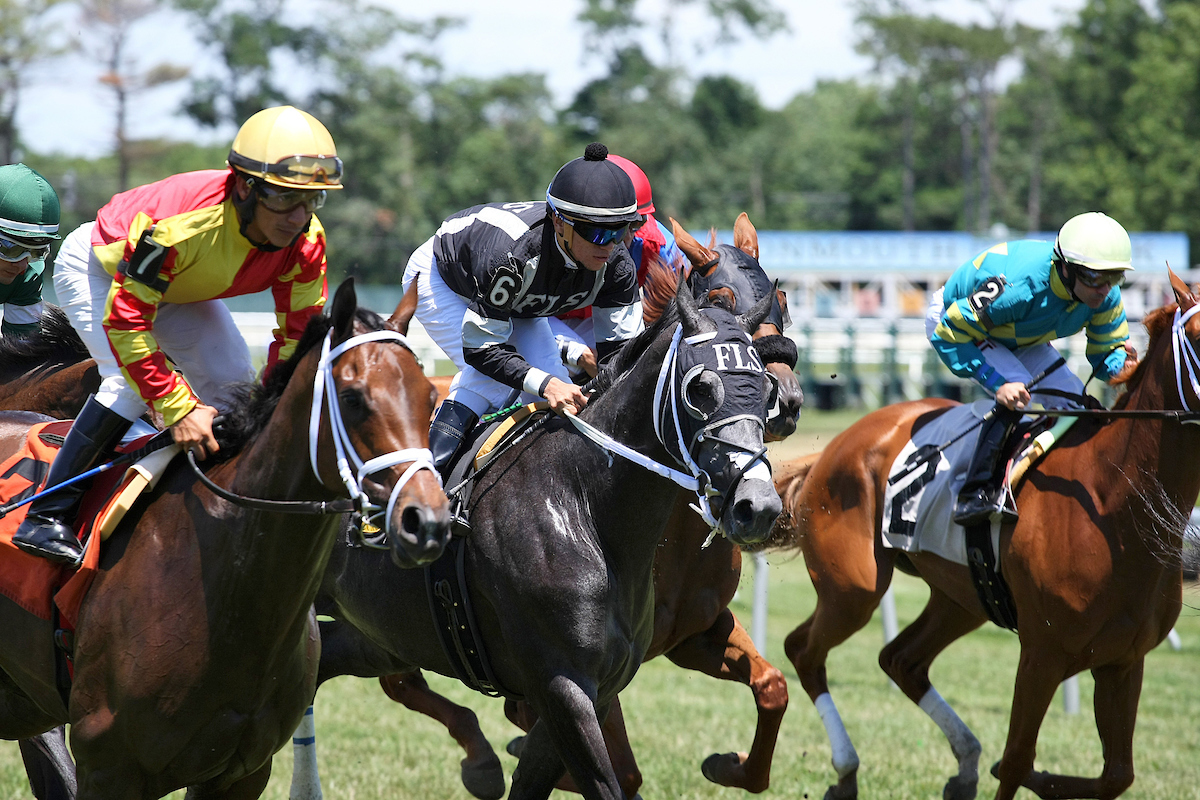 This contest will be a hybrid of on-site and online.  Any player who wishes to attend on-site will be accommodated.  TVG, 4NJBETS, HPI and Xpressbet are available online options.
ATTENTION: ALL ON-SITE PLAYERS WILL RECEIVE A 25% BONUS ON ANY CASH PRIZE WON. For example, if the first-place cash prize is $5,000, an online player would receive $5,000 while an on-site player will receive $6,250.
WHAT: The $500 Monmouth/Saratoga Contest
WHEN: Saturday, August 5, 2023
WHERE: Both on-site and online play will be permitted.
– $250 entry fee, $250 bankroll.  All TVG, 4NJBETS and HPI players MUST be signed up by Friday, August 4 at 12pm eastern.  Xpressbet players can sign-up through 12pm day-of.  On-site players register the day-of, cash only.  Credit cards accepted for online players only.  Online players must be fully paid in advance.  TO REGISTER, ONLINE PLAYERS MUST CONTACT BRIAN SKIRKA AT bskirka@monmouthpark.com OR 732-571-6595.
– Contest Tracks: Monmouth Park & Saratoga
– Betting Format: Win, Place, Show, Exacta and/or Daily Double
– Bet Minimums: All players MUST bet a minimum of five Monmouth Park races at $50 apiece.
– Provided that you fulfill your Monmouth Park mandatory minimum wagers, players CAN bet any amount in a race.  All Monmouth and Saratoga races are available for wagering.
– Based on 150 entries, the total prize pool will consist of 2 NHC seats, 2 BCBC seats and $10,000 cash.  The Top 4 finishers, in order, will select between an NHC and a BCBC seat.  Cash prizes to the Top 5 finishers.
– Final prizes will be determined by the total number of entries.
– All prizes will be announced on contest day.
To pre-register, contact Brian Skirka at bskirka@monmouthpark.com.