$2,000 Pick Your Prize Handicapping Challenge
June 1, 2019 from 11:00am to 06:00pm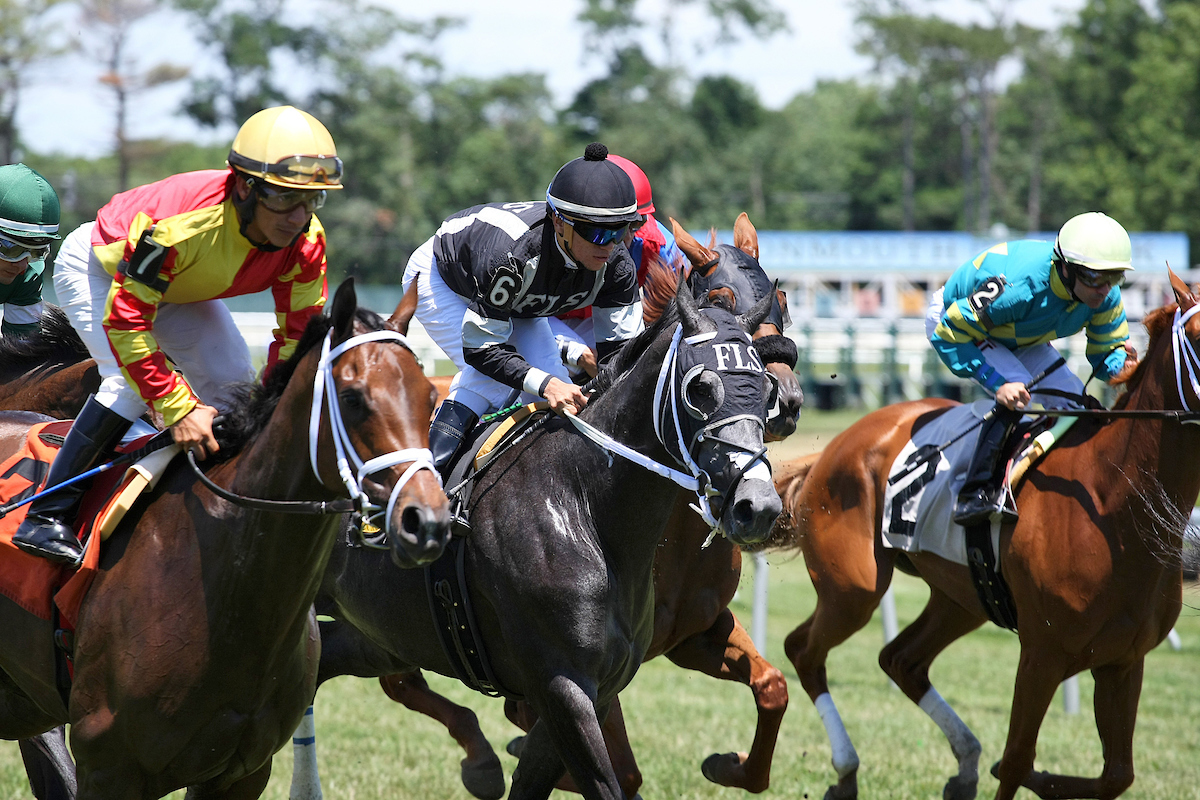 The $2,000 Pick Your Prize Handicapping Challenge is back for another year.
WHEN: Saturday, June 1, 2019
WHERE: Monmouth Park Turf Club
WHAT: The $2,000 Pick Your Prize Handicapping Challenge
– $1,000 entry fee, $1,000 bankroll.  PRE-REGISTRATION ONLY.  No walk-ups.  Entry fee must be pre-paid – credit cards accepted March 1-May 27.  Bankroll must be paid day of the contest, cash only.
– Contest Tracks: Monmouth Park, Belmont Park, Gulfstream Park
– Betting Format: Win, Place, Show and/or Exacta
– Must bet a minimum of 10 races.  No max.  Must bet a minimum of 5 Monmouth Park races.  No max.  $100 minimum bet.  No max.
– Provided that at least 10 total wagers (5 Monmouth) of at least $100 are made, players CAN bet less than $100 in a race.
– Based on 200 entries, the total prize pool will consist of 20 NHC seats, 5 BCBC seats and $80,000 cash.  Those prizes will make up the 31 total prizes available on the "prize board."  At the conclusion of the contest, the Top 6 finishers will receive two selections from the prize board.  Finishers 7-25 get one selection.
– Final prizes will be determined by the total number of entries.
– All prizes will be announced prior to the start of the contest.
To pre-register, contact Brian Skirka at bskirka@monmouthpark.com.  For players looking to book a hotel, a 15% discount will be given at the Doubletree Tinton Falls/Eatontown, Sheraton Eatontown, and Holiday Inn Express West Long Branch.  Players must mention Monmouth Park to receive the discount.
NEW FOR 2019, there is also a $300 NHC Qualifier taking place on Sunday, June 2.  Sign-up for that contest is day-of only, cash only.
For more information, contact Brian Skirka at bskirka@monmouthpark.com