$2,000 Pick Your Prize Handicapping Challenge
June 4, 2022 from 11:00am to 06:00pm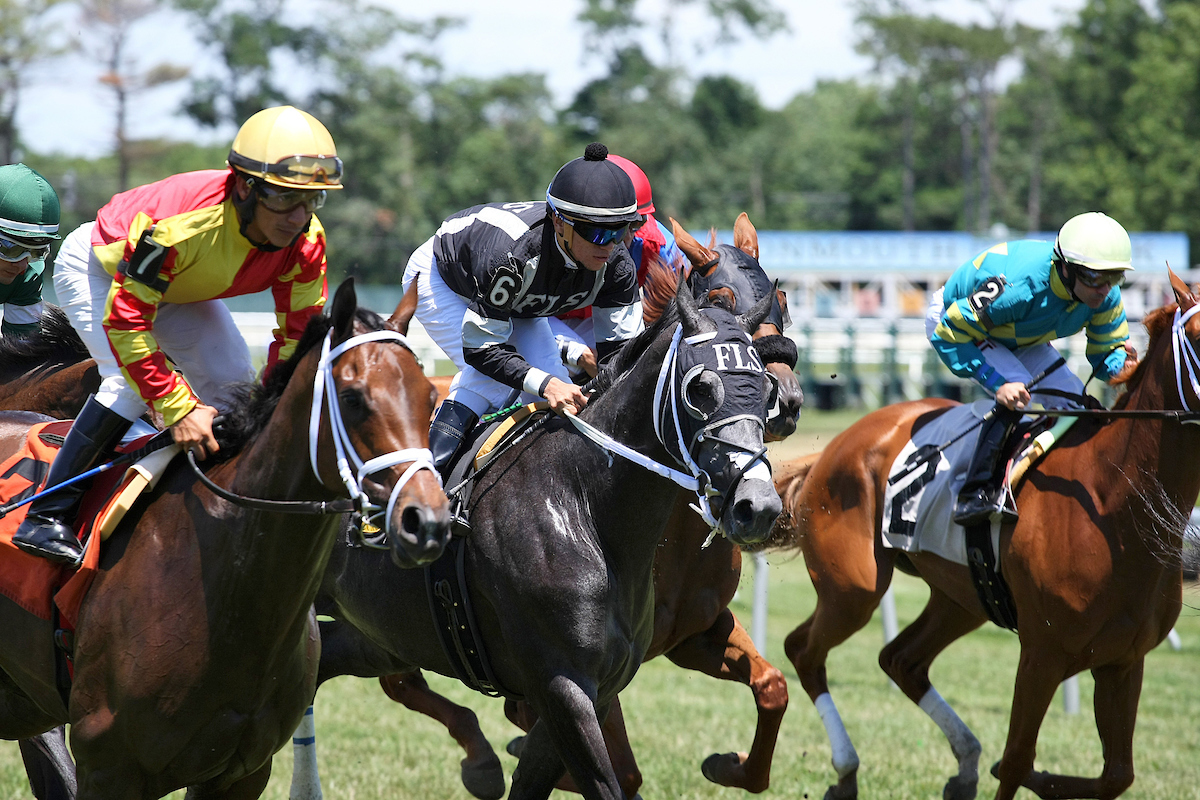 This contest will be a hybrid of on-site and online.  Any player who wishes to attend on-site will be accommodated.  TVG, 4NJBETS, and Xpressbet are available online options.
WHAT: The $2,000 Pick Your Prize Handicapping Challenge
WHEN: Saturday, June 4, 2022
WHERE: Both on-site and online play will be permitted.
– $1,000 entry fee, $1,000 bankroll.  PRE-REGISTRATION ONLY.  No day-of sign-ups.  Credit cards accepted.  On-site players must pay $1,000 entry fee in advance plus bring $1,000 bankroll day-of in cash.  Online players must be fully paid in advance.  TO REGISTER, ALL PLAYERS MUST CONTACT BRIAN SKIRKA AT bskirka@monmouthpark.com OR 732-571-6595.
– Contest Tracks: Monmouth Park
– Betting Format: Win, Place, Show, Exacta and/or Daily Double
– Must bet a minimum of 5 races.  No max.  $200 minimum bet.  No max.
– Provided that you fulfill your minimum wagers, players CAN bet less than the minimum amount in a race.
– Based on 200 entries, the total prize pool will consist of 18 NHC seats, 4 BCBC seats and $65,000 cash.  Those prizes will make up the 28 total prizes available on the "prize board."  At the conclusion of the contest, all players receiving prizes will be given the call-in information for a Pick Your Prize conference call.  The Top 4 finishers will receive two selections from the prize board.  Finishers 5-24 get one selection.
– Final prizes will be determined by the total number of entries.
– All prizes will be announced on contest day.
To pre-register, contact Brian Skirka at bskirka@monmouthpark.com.