$1,000 Haskell Handicapping Challenge
July 22, 2023 from 11:00am to 07:00pm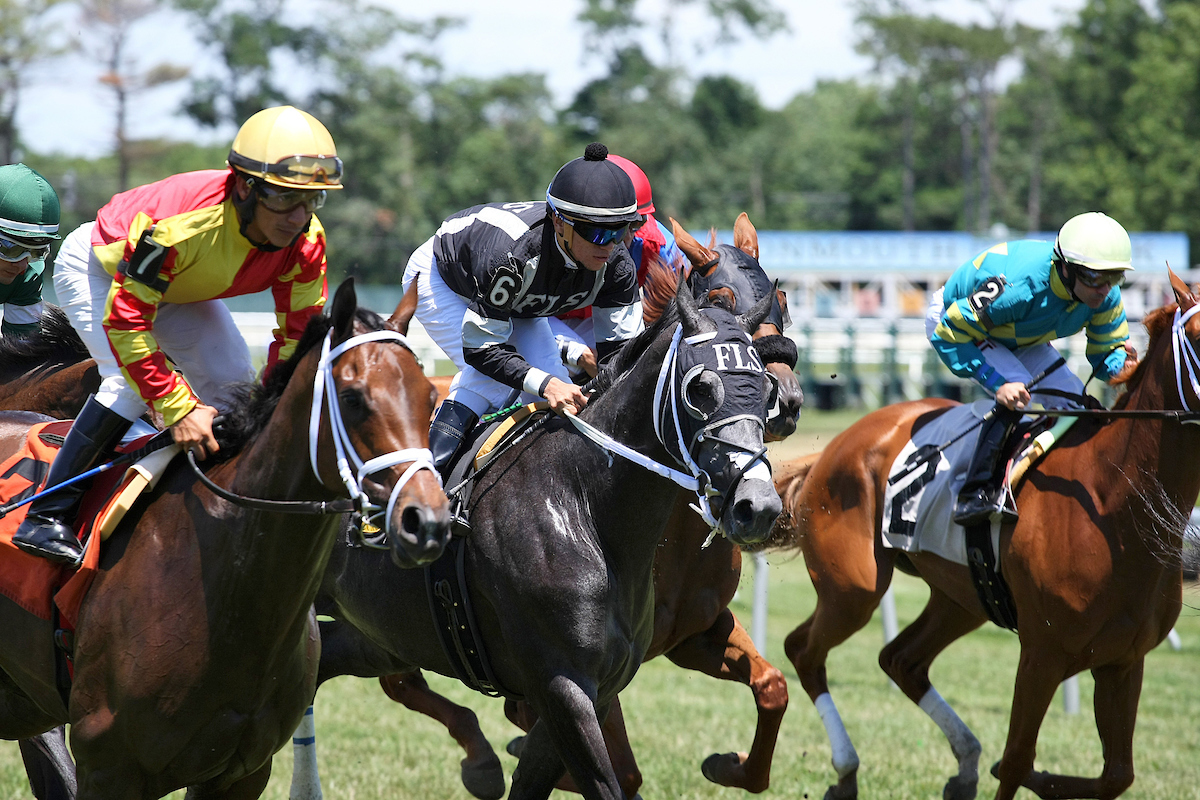 The $1,000 Haskell Handicapping Challenge will be held online via TVG/4NJBETS and Xpressbet.
WHEN: Saturday, July 22, 2023
WHERE: Online – Players may participate via TVG/4NJBETS, HPI and Xpressbet.  Players will be permitted on-site, but must place all wagers online.  PLEASE NOTE, 4NJBETS (run by TVG) is the only permitted ADW in NJ.
WHAT: The $1,000 Haskell Handicapping Challenge
– $500 entry fee, $500 bankroll.  All TVG/4NJBETS  players must be pre-paid – credit cards accepted – by Friday, July 21 at noon.  Xpressbet customers may sign up through noon on Saturday, July 22.  TO REGISTER, ALL PLAYERS MUST CONTACT BRIAN SKIRKA AT bskirka@monmouthpark.com or 732-571-6595.
– Contest Tracks: Monmouth Park only
– Betting Format: Win, Place, Show, Exacta and/or Daily Double
– Must bet a minimum of 5 races.  No max.  $100 minimum bet.  No max.
– Provided that at least 5 total wagers of at least $100 are made, players CAN bet less than $100 in a race.
– Based on 150 entries, the total prize pool will consist of 3 BCBC seats, 2 NHC seats, and $35,000 cash.  The Top 5 finishers will select a BCBC seat or NHC seat in order, while prizes remain.
– Final prizes will be determined by the total number of entries.
To pre-register, contact Brian Skirka at bskirka@monmouthpark.com.