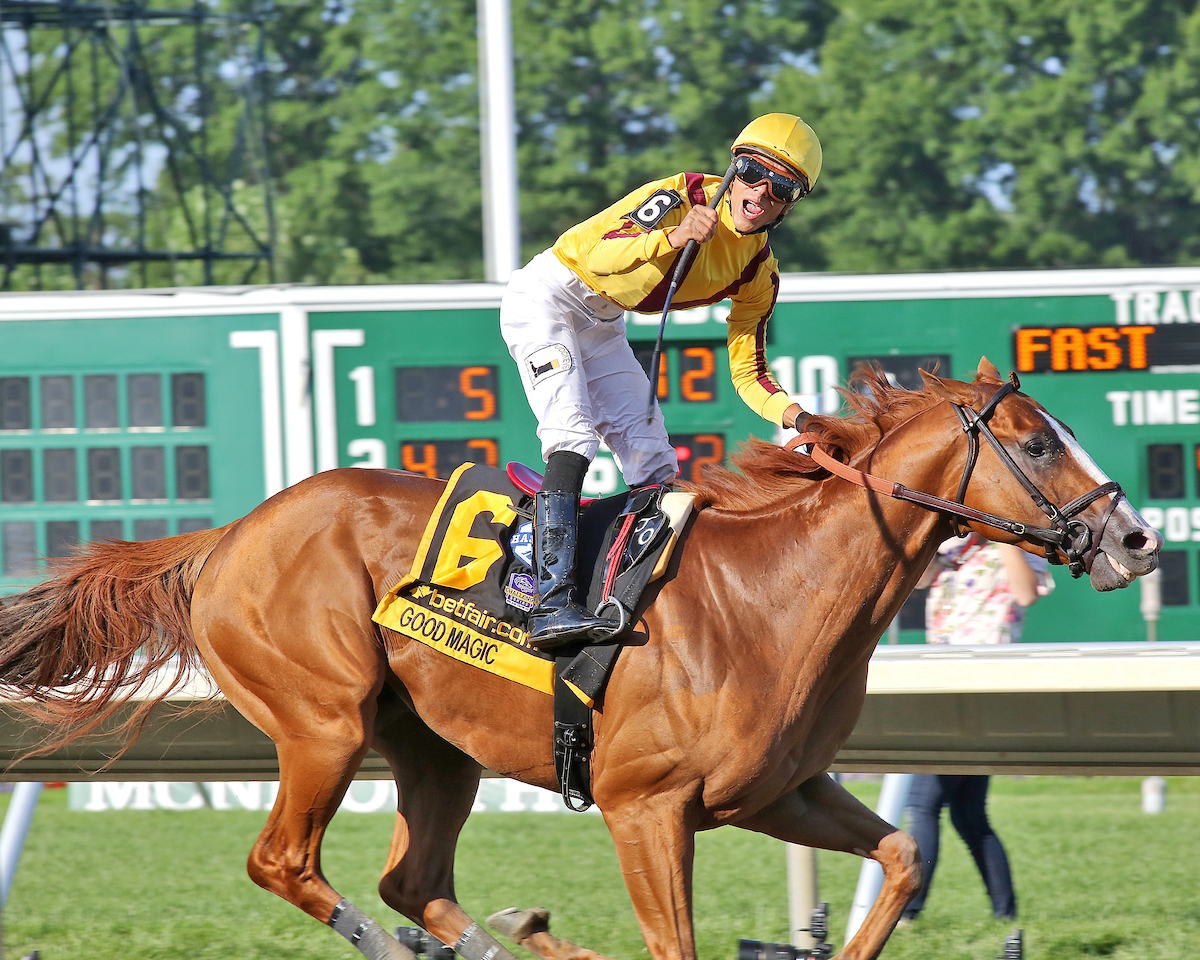 TVG.com Haskell - This Saturday
It's Summer's Biggest Race and The Shore's Biggest Party! Dress to impress and join us for TVG.com Haskell Day. Gates open 8am. Pick-up your free Haskell Hat with paid admission. Play our $400,000 Guaranteed Pick 4 (Races 9-12) and $100,000 Guaranteed Late Pick 5.
TVG.com Haskell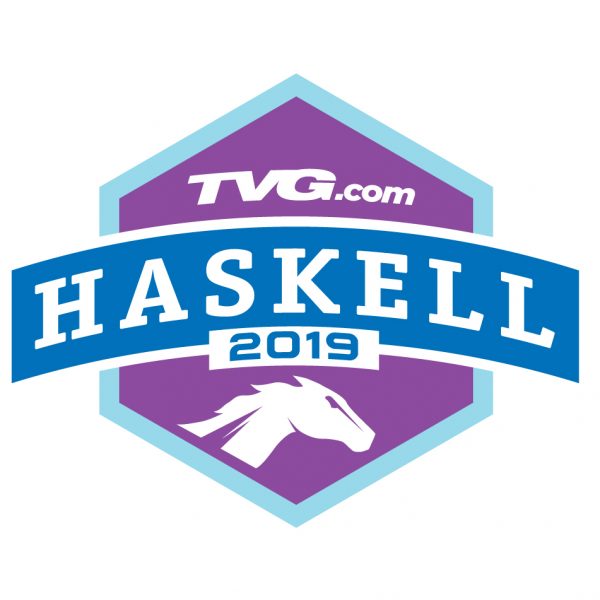 Buy Your TVG.com Haskell Tickets!
Reserved seats for the TVG.com Haskell Invitational on Saturday, July 20 are on sale now - including packages to the NEW VIP Trackside Terrace. Get yours today.
Buy Your Haskell Tickets
ALL FESTIVALS & ACTIVITIES HAPPENING AT MONMOUTH

Calendar of Events
Calendar of Events
Sun
Mon
Tue
Wed
Thu
Fri
Sat

View this days events.

30

Sunday June 30, 2019

Blue Grass Mini Golf

Admission Prices: Adults          $9 Kids 12 & Under    $8 Kids 4 & Under    FREE More Information: (732) 571-5580 […]

FREE Family Fun Day

Clowns, face painters, pony rides, and a bounce house. Located in the picnic area.

Monmouth Park Kids Club

Join us Sunday, June 30 for the first installment of the Monmouth Park Kids' Club! The Kids' Club will meet in the Breeders' Cup Ga[…]

Gates Open at 8am, First Race is at 12:50 pm

Live Racing

Concert at Blu Grotto Beer Garden

Live Music by Screaming Broccolli

View this days events.

1

Monday July 01, 2019

Blue Grass Mini Golf

Admission Prices: Adults          $9 Kids 12 & Under    $8 Kids 4 & Under    FREE More Information: (732) 571-5580 […]

View this days events.

2

Tuesday July 02, 2019

Blue Grass Mini Golf

Admission Prices: Adults          $9 Kids 12 & Under    $8 Kids 4 & Under    FREE More Information: (732) 571-5580 […]

View this days events.

3

Wednesday July 03, 2019

Blue Grass Mini Golf

Admission Prices: Adults          $9 Kids 12 & Under    $8 Kids 4 & Under    FREE More Information: (732) 571-5580 […]

Concert at Blu Grotto Beer Garden

Live Music by Moroccan Sheepherders

View this days events.

4

Thursday July 04, 2019

Blue Grass Mini Golf

Admission Prices: Adults          $9 Kids 12 & Under    $8 Kids 4 & Under    FREE More Information: (732) 571-5580 […]

Gates Open at 8am, First Race is at 1:15 pm

Live Racing

4th of July Holiday Racing

Come join us at Monmouth Park and enjoy a day of live racing to celebrate America's Birthday. Sport your favorite American flag attire to show y[…]

Concert at Blu Grotto Beer Garden

Live Music by Xol Azul Band

View this days events.

5

Friday July 05, 2019

Blue Grass Mini Golf

Admission Prices: Adults          $9 Kids 12 & Under    $8 Kids 4 & Under    FREE More Information: (732) 571-5580 […]

Gates Open at 8am, First Race is at 1:15 pm

Live Racing

Concert at Blu Grotto Beer Garden

Live Music by The Cosmic Jerry Band

View this days events.

6

Saturday July 06, 2019

Blue Grass Mini Golf

Admission Prices: Adults          $9 Kids 12 & Under    $8 Kids 4 & Under    FREE More Information: (732) 571-5580 […]

Bud Light Summer Series Cornhole Tournament

Enjoy a summer day with friends and just a bit of friendly competition at our Cornhole Tournament on Saturday, July 6!

Gates Open at 8am, First Race is at 12:50 pm

Live Racing

Concert at Blu Grotto Beer Garden

View this days events.

7

Sunday July 07, 2019

Blue Grass Mini Golf

Admission Prices: Adults          $9 Kids 12 & Under    $8 Kids 4 & Under    FREE More Information: (732) 571-5580 […]

Seabrook Classic Car Show & Oldies Day

FREE Family Fun Day

Clowns, face painters, pony rides, and a bounce house. Located in the picnic area.

Gates Open at 8am, First Race is at 12:50 pm

Live Racing

Concert at Blu Grotto Beer Garden

View this days events.

8

Monday July 08, 2019

Blue Grass Mini Golf

Admission Prices: Adults          $9 Kids 12 & Under    $8 Kids 4 & Under    FREE More Information: (732) 571-5580 […]

View this days events.

9

Tuesday July 09, 2019

Blue Grass Mini Golf

Admission Prices: Adults          $9 Kids 12 & Under    $8 Kids 4 & Under    FREE More Information: (732) 571-5580 […]

View this days events.

10

Wednesday July 10, 2019

Blue Grass Mini Golf

Admission Prices: Adults          $9 Kids 12 & Under    $8 Kids 4 & Under    FREE More Information: (732) 571-5580 […]

Concert at Blu Grotto Beer Garden

View this days events.

11

Thursday July 11, 2019

Blue Grass Mini Golf

Admission Prices: Adults          $9 Kids 12 & Under    $8 Kids 4 & Under    FREE More Information: (732) 571-5580 […]

Concert at Blu Grotto Beer Garden

View this days events.

12

Friday July 12, 2019

Blue Grass Mini Golf

Admission Prices: Adults          $9 Kids 12 & Under    $8 Kids 4 & Under    FREE More Information: (732) 571-5580 […]

Gates Open at 8am, First Race is at 1:15 pm

Live Racing

Concert at Blu Grotto Beer Garden

Live Music by Random Test Reggae Band

PDJF Charity Party W/Jockey Bartenders

Grab a drink from your favorite Monmouth Park jockeys as they take over the Beer Garden at the Blu Grotto! From approximately 6-7:30pm, your favorite […]

View this days events.

13

Saturday July 13, 2019

Blue Grass Mini Golf

Admission Prices: Adults          $9 Kids 12 & Under    $8 Kids 4 & Under    FREE More Information: (732) 571-5580 […]

Surf & Turf Seafood Festival

Fresh seafood all weekend long at our Annual Surf & Turf Seafood Festival! Bring your friends and family and enjoy a summer day at beautiful Monmouth […]

Gates Open at 8am, First Race is at 12:50 pm

Live Racing

Concert at Blu Grotto Beer Garden

Live Music by Big Hix Country Band

View this days events.

14

Sunday July 14, 2019

Blue Grass Mini Golf

Admission Prices: Adults          $9 Kids 12 & Under    $8 Kids 4 & Under    FREE More Information: (732) 571-5580 […]

Surf & Turf Seafood Festival

Fresh seafood all weekend long at our Annual Surf & Turf Seafood Festival! Bring your friends and family and enjoy a summer day at beautiful Monmouth […]

FREE Family Fun Day

Clowns, face painters, pony rides, and a bounce house. Located in the picnic area.

Gates Open at 8am, First Race is at 12:50 pm

Live Racing

Concert at Blu Grotto Beer Garden

Live Music by Soul Cruisers

View this days events.

15

Monday July 15, 2019

Blue Grass Mini Golf

Admission Prices: Adults          $9 Kids 12 & Under    $8 Kids 4 & Under    FREE More Information: (732) 571-5580 […]

View this days events.

16

Tuesday July 16, 2019

Blue Grass Mini Golf

Admission Prices: Adults          $9 Kids 12 & Under    $8 Kids 4 & Under    FREE More Information: (732) 571-5580 […]

View this days events.

17

Wednesday July 17, 2019

Blue Grass Mini Golf

Admission Prices: Adults          $9 Kids 12 & Under    $8 Kids 4 & Under    FREE More Information: (732) 571-5580 […]

Concert at Blu Grotto Beer Garden

Live Music by Dave McCarthy

View this days events.

18

Thursday July 18, 2019

Blue Grass Mini Golf

Admission Prices: Adults          $9 Kids 12 & Under    $8 Kids 4 & Under    FREE More Information: (732) 571-5580 […]

Concert at Blu Grotto Beer Garden

Live Music by 7 Bridges Band

View this days events.

19

Friday July 19, 2019

Blue Grass Mini Golf

Admission Prices: Adults          $9 Kids 12 & Under    $8 Kids 4 & Under    FREE More Information: (732) 571-5580 […]

Gates Open at 8am, First Race is at 1:15 pm

Live Racing

Concert at Blu Grotto Beer Garden

View this days events.

20

Saturday July 20, 2019

TVG.com Haskell Invitational

It's Summer's Biggest Party! Come celebrate the season's biggest race as the nation's top 3-year-olds converge on Monmouth Park for the $1,000[…]

Blue Grass Mini Golf

Admission Prices: Adults          $9 Kids 12 & Under    $8 Kids 4 & Under    FREE More Information: (732) 571-5580 […]

Gates Open at 8am, First Race is at 12:00 pm

Live Racing – TVG.com Haskell Day

FREE Family Fun Day

Clowns, face painters, pony rides, and a bounce house. Located in the picnic area.

Concert at Blu Grotto Beer Garden

View this days events.

21

Sunday July 21, 2019

Blue Grass Mini Golf

Admission Prices: Adults          $9 Kids 12 & Under    $8 Kids 4 & Under    FREE More Information: (732) 571-5580 […]

FREE Family Fun Day

Clowns, face painters, pony rides, and a bounce house. Located in the picnic area.

Gates Open at 8am, First Race is at 12:50 pm

Live Racing

Concert at Blu Grotto Beer Garden

View this days events.

22

Monday July 22, 2019

Blue Grass Mini Golf

Admission Prices: Adults          $9 Kids 12 & Under    $8 Kids 4 & Under    FREE More Information: (732) 571-5580 […]

View this days events.

23

Tuesday July 23, 2019

Blue Grass Mini Golf

Admission Prices: Adults          $9 Kids 12 & Under    $8 Kids 4 & Under    FREE More Information: (732) 571-5580 […]

View this days events.

24

Wednesday July 24, 2019

Blue Grass Mini Golf

Admission Prices: Adults          $9 Kids 12 & Under    $8 Kids 4 & Under    FREE More Information: (732) 571-5580 […]

Concert at Blu Grotto Beer Garden

View this days events.

25

Thursday July 25, 2019

Blue Grass Mini Golf

Admission Prices: Adults          $9 Kids 12 & Under    $8 Kids 4 & Under    FREE More Information: (732) 571-5580 […]

Concert at Blu Grotto Beer Garden

Live Music by 2nd Wind Band

View this days events.

26

Friday July 26, 2019

Blue Grass Mini Golf

Admission Prices: Adults          $9 Kids 12 & Under    $8 Kids 4 & Under    FREE More Information: (732) 571-5580 […]

Gates Open at 8am, First Race is at 1:15 pm

Live Racing

Concert at Blu Grotto Beer Garden

View this days events.

27

Saturday July 27, 2019

Blue Grass Mini Golf

Admission Prices: Adults          $9 Kids 12 & Under    $8 Kids 4 & Under    FREE More Information: (732) 571-5580 […]

Ladies' Day Sponsored By Lilly Pulitzer Shops At Riverside

Grab the biggest hat you have and the most colorful dress in your closet – and come on out for Monmouth Park's Ladies' Day sponsored by Lil[…]

Saturday, July 27

Join us for our Annual Heineken Cigar Luncheon on Saturday, July 27! Treat yourself to an incredible day at the races from delicious food to premium c[…]

Gates Open at 8am, First Race is at 12:50 pm

Live Racing

Concert at Blu Grotto Beer Garden

View this days events.

28

Sunday July 28, 2019

Blue Grass Mini Golf

Admission Prices: Adults          $9 Kids 12 & Under    $8 Kids 4 & Under    FREE More Information: (732) 571-5580 […]

FREE Family Fun Day

Clowns, face painters, pony rides, and a bounce house. Located in the picnic area.

Monmouth Park Kids Club

Join us Sunday, July 28 for the second installment of the Monmouth Park Kids' Club! The Kids' Club will meet in the Breeders' Cup G[…]

Gates Open at 8am, First Race is at 12:50 pm

Live Racing

Concert at Blu Grotto Beer Garden

Live Music by New Power Soul

View this days events.

29

Monday July 29, 2019

Blue Grass Mini Golf

Admission Prices: Adults          $9 Kids 12 & Under    $8 Kids 4 & Under    FREE More Information: (732) 571-5580 […]

View this days events.

30

Tuesday July 30, 2019

Blue Grass Mini Golf

Admission Prices: Adults          $9 Kids 12 & Under    $8 Kids 4 & Under    FREE More Information: (732) 571-5580 […]

View this days events.

31

Wednesday July 31, 2019

Blue Grass Mini Golf

Admission Prices: Adults          $9 Kids 12 & Under    $8 Kids 4 & Under    FREE More Information: (732) 571-5580 […]

Concert at Blu Grotto Beer Garden

Live Music by Brian Kirk & The Jirks

View this days events.

1

Thursday August 01, 2019

Blue Grass Mini Golf

Admission Prices: Adults          $9 Kids 12 & Under    $8 Kids 4 & Under    FREE More Information: (732) 571-5580 […]

Concert at Blu Grotto Beer Garden

Live Music by Alternate Groove Party Band

View this days events.

2

Friday August 02, 2019

Blue Grass Mini Golf

Admission Prices: Adults          $9 Kids 12 & Under    $8 Kids 4 & Under    FREE More Information: (732) 571-5580 […]

Gates Open at 8am, First Race is at 1:15 pm

Live Racing

Concert at Blu Grotto Beer Garden

Live Music by Joisey Devils

View this days events.

3

Saturday August 03, 2019

Blue Grass Mini Golf

Admission Prices: Adults          $9 Kids 12 & Under    $8 Kids 4 & Under    FREE More Information: (732) 571-5580 […]

Italian Festival & Wine Tasting

Pizza, Pasta & Wine – it's the most delicious time of year at our Italian Festival & Wine Tasting! 

Gates Open at 8am, First Race is at 12:50 pm

Live Racing

Concert at Blu Grotto Beer Garden

Live Music by Screaming Broccolli
+ Export Events
---