Human Horse Race Day
June 5, 2021 from 09:00am to 05:00pm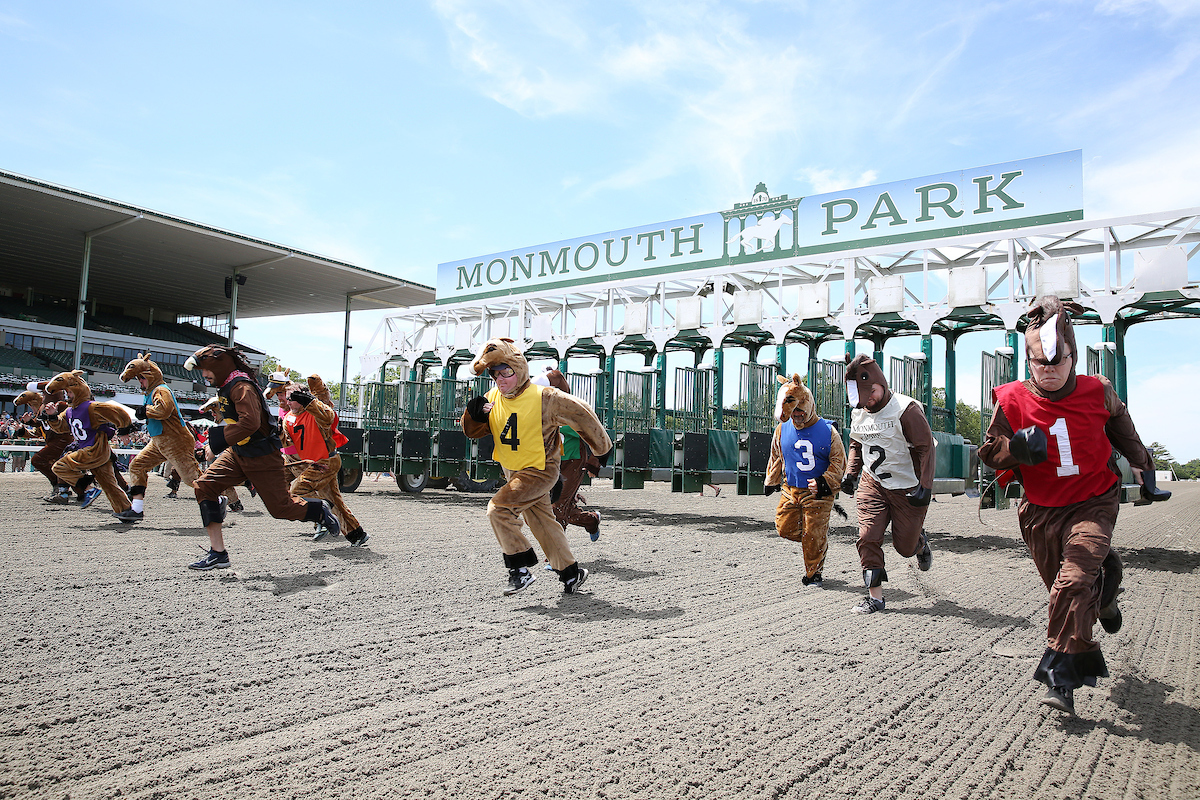 The NJ Irish Festival's exciting Human Horse Race has returned!! Come out and watch this great event for a great cause. The human horse races will take place between the 9th and 10th races Saturday (approx. 4:15pm). This group of young colts, old stallions, fillies and mares will complete the 1/16 of a mile dash for all to enjoy. Funds raised go to two worthy NJ charities.
For more information, go to www.NJIrishfestival.com.
First Race 12:15pm.  FREE parking and admission.
All this excitement will surely work up an appetite. Make sure you visit one of our great dining options or concessions stands located throughout the park.
New for 2021: $4 Miller High Life and PBR drafts plus $2 hot dogs – available every live racing day at the Shipwreck bar located in the picnic area.
No advance tickets necessary.  Just bring your friends and family to enjoy a beautiful day of outdoor entertainment.
GENERAL INFORMATION
FREE parking and admission
First Race 12:15pm
No pets allowed
Coolers and BYO are not permitted