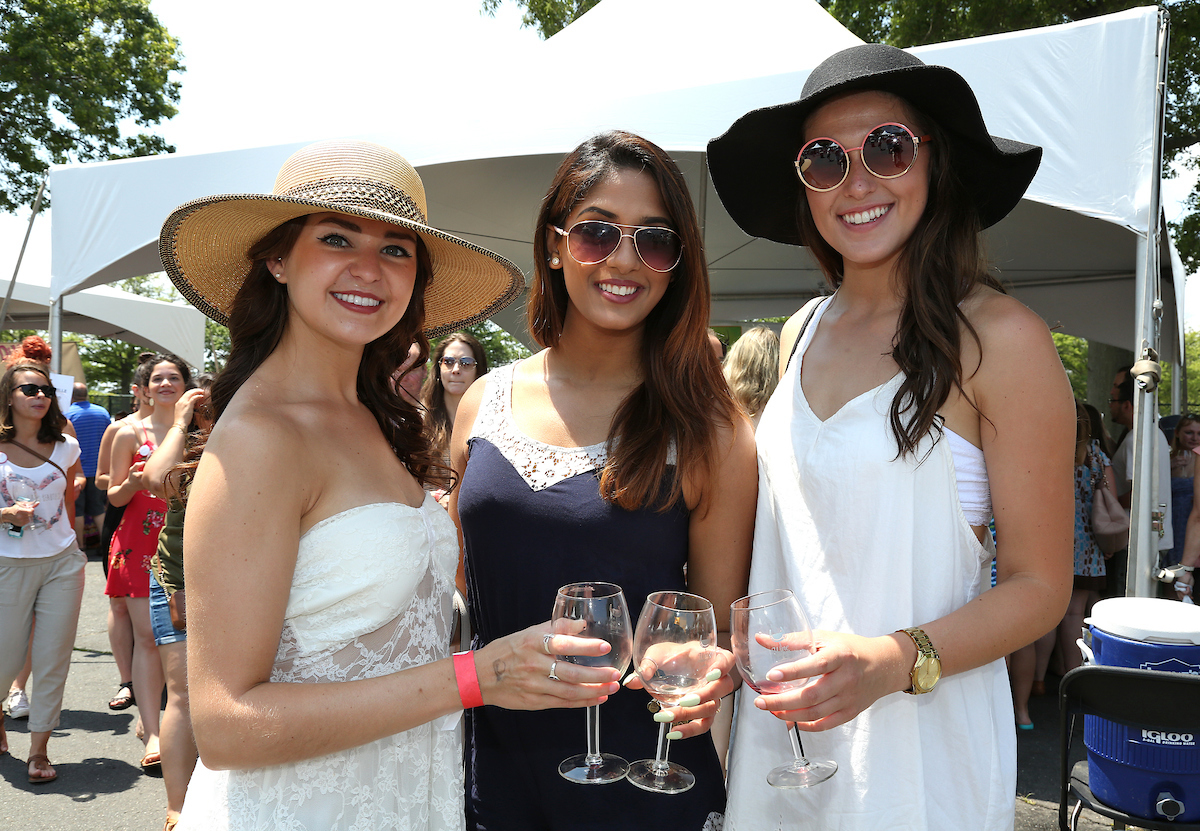 Wine & Chocolate Festival - June 22-23
Don't miss the most decadent weekend of the season! Enjoy wine, chocolate, live music and so much more!
Buy Your Tickets Now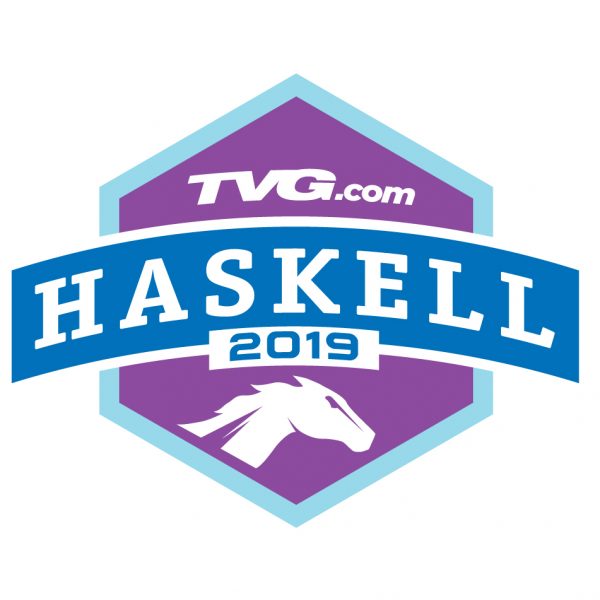 Buy Your TVG.com Haskell Tickets!
Reserved seats for the TVG.com Haskell Invitational on Saturday, July 20 are on sale now! Get yours today.
Buy Your Haskell Tickets
ALL FESTIVALS & ACTIVITIES HAPPENING AT MONMOUTH

Calendar of Events
Calendar of Events
Sun
Mon
Tue
Wed
Thu
Fri
Sat

View this days events.

26

Sunday May 26, 2019

Jersey Shore Food Truck Festival DAY 2

Jersey Shore Food Truck Festival DAY 2 Gather your friends and come hungry because it's time for our annual Jersey Shore Food Truck Festival! The J[…]

FREE Family Fun Day

Clowns, face painters, pony rides, and a bounce house. Located in the picnic area.

Gates Open at 8am, First Race is at 12:50 pm

Live Racing

Concert at Blu Grotto Beer Garden

View this days events.

27

Monday May 27, 2019

Jersey Shore Food Truck Festival 3

Jersey Shore Food Truck Festival DAY 3 Gather your friends and come hungry because it's time for our annual Jersey Shore Food Truck Festival! The J[…]

Gates Open at 8am, First Race is at 12:50 pm

Live Racing

View this days events.

29

Wednesday May 29, 2019

Blue Grass Mini Golf

Admission Prices: Adults          $9 Kids 12 & Under    $8 Kids 4 & Under    FREE More Information: (732) 571-5580 […]

Concert at Blu Grotto Beer Garden

Live Music by Brian Kirk & The Jirks

View this days events.

30

Thursday May 30, 2019

Blue Grass Mini Golf

Admission Prices: Adults          $9 Kids 12 & Under    $8 Kids 4 & Under    FREE More Information: (732) 571-5580 […]

Concert at Blu Grotto Beer Garden

Live Music by The Down Boys

View this days events.

31

Friday May 31, 2019

Blue Grass Mini Golf

Admission Prices: Adults          $9 Kids 12 & Under    $8 Kids 4 & Under    FREE More Information: (732) 571-5580 […]

Concert at Blu Grotto Beer Garden

View this days events.

1

Saturday June 01, 2019

Blue Grass Mini Golf

Admission Prices: Adults          $9 Kids 12 & Under    $8 Kids 4 & Under    FREE More Information: (732) 571-5580 […]

Gates Open at 8am, First Race is at 12:50 pm

Live Racing

Concert at Blu Grotto Beer Garden

View this days events.

2

Sunday June 02, 2019

Blue Grass Mini Golf

Admission Prices: Adults          $9 Kids 12 & Under    $8 Kids 4 & Under    FREE More Information: (732) 571-5580 […]

FREE Family Fun Day

Clowns, face painters, pony rides, and a bounce house. Located in the picnic area.

Gates Open at 8am, First Race is at 12:50 pm

Live Racing

Concert at Blu Grotto Beer Garden

View this days events.

3

Monday June 03, 2019

Blue Grass Mini Golf

Admission Prices: Adults          $9 Kids 12 & Under    $8 Kids 4 & Under    FREE More Information: (732) 571-5580 […]

View this days events.

4

Tuesday June 04, 2019

Blue Grass Mini Golf

Admission Prices: Adults          $9 Kids 12 & Under    $8 Kids 4 & Under    FREE More Information: (732) 571-5580 […]

View this days events.

5

Wednesday June 05, 2019

Blue Grass Mini Golf

Admission Prices: Adults          $9 Kids 12 & Under    $8 Kids 4 & Under    FREE More Information: (732) 571-5580 […]

Concert at Blu Grotto Beer Garden

View this days events.

6

Thursday June 06, 2019

Blue Grass Mini Golf

Admission Prices: Adults          $9 Kids 12 & Under    $8 Kids 4 & Under    FREE More Information: (732) 571-5580 […]

Concert at Blu Grotto Beer Garden

View this days events.

7

Friday June 07, 2019

Blue Grass Mini Golf

Admission Prices: Adults          $9 Kids 12 & Under    $8 Kids 4 & Under    FREE More Information: (732) 571-5580 […]

Concert at Blu Grotto Beer Garden

View this days events.

8

Saturday June 08, 2019

Blue Grass Mini Golf

Admission Prices: Adults          $9 Kids 12 & Under    $8 Kids 4 & Under    FREE More Information: (732) 571-5580 […]

Scarlet Knights Saturday

Celebrate Rutgers on Saturday, June 8 at Monmouth Park! It's a big year to celebrate – 150 years of College Football since Rutgers took on[…]

Gates Open at 8am, First Race is at 12:50 pm

Live Racing

Concert at Blu Grotto Beer Garden

Live Music by Guilty Pleasure

View this days events.

9

Sunday June 09, 2019

Blue Grass Mini Golf

Admission Prices: Adults          $9 Kids 12 & Under    $8 Kids 4 & Under    FREE More Information: (732) 571-5580 […]

49th Annual Irish Festival

Make it a lucky day and come celebrate your inner Irish at the 49th Annual Irish Festival.  Grab your favorite green outfit and come celebrate! Star[…]

FREE Family Fun Day

Clowns, face painters, pony rides, and a bounce house. Located in the picnic area.

Gates Open at 8am, First Race is at 12:50 pm

Live Racing

Concert at Blu Grotto Beer Garden

Live Music by Shorty Long & The Jersey Horns

View this days events.

10

Monday June 10, 2019

Blue Grass Mini Golf

Admission Prices: Adults          $9 Kids 12 & Under    $8 Kids 4 & Under    FREE More Information: (732) 571-5580 […]

View this days events.

11

Tuesday June 11, 2019

Blue Grass Mini Golf

Admission Prices: Adults          $9 Kids 12 & Under    $8 Kids 4 & Under    FREE More Information: (732) 571-5580 […]

View this days events.

12

Wednesday June 12, 2019

Blue Grass Mini Golf

Admission Prices: Adults          $9 Kids 12 & Under    $8 Kids 4 & Under    FREE More Information: (732) 571-5580 […]

Concert at Blu Grotto Beer Garden

View this days events.

13

Thursday June 13, 2019

Blue Grass Mini Golf

Admission Prices: Adults          $9 Kids 12 & Under    $8 Kids 4 & Under    FREE More Information: (732) 571-5580 […]

Concert at Blu Grotto Beer Garden

Live Music by The Riptide Rats

View this days events.

14

Friday June 14, 2019

Blue Grass Mini Golf

Admission Prices: Adults          $9 Kids 12 & Under    $8 Kids 4 & Under    FREE More Information: (732) 571-5580 […]

Gates Open at 8am, First Race is at 1:15 pm

Live Racing

Concert at Blu Grotto Beer Garden

Live Music by Full Throttle

View this days events.

15

Saturday June 15, 2019

Blue Grass Mini Golf

Admission Prices: Adults          $9 Kids 12 & Under    $8 Kids 4 & Under    FREE More Information: (732) 571-5580 […]

Bud Light Summer Series Cornhole Tournament

Enjoy a summer day with friends and just a bit of friendly competition at our Cornhole Tournament on Saturday, June 15!

Gates Open at 8am, First Race is at 12:50 pm

Live Racing

Concert at Blu Grotto Beer Garden

Live Music by The Moroccan Sheepherders

View this days events.

16

Sunday June 16, 2019

Blue Grass Mini Golf

Admission Prices: Adults          $9 Kids 12 & Under    $8 Kids 4 & Under    FREE More Information: (732) 571-5580 […]

Father's Day

Continue the family tradition or start a new one by celebrating Dad at Father's Day at beautiful Monmouth Park! All gentleman receive FREE admission[…]

FREE Family Fun Day

Clowns, face painters, pony rides, and a bounce house. Located in the picnic area.

Gates Open at 8am, First Race is at 12:50 pm

Live Racing

Concert at Blu Grotto Beer Garden

Live Music by Locked & Loaded

View this days events.

17

Monday June 17, 2019

Blue Grass Mini Golf

Admission Prices: Adults          $9 Kids 12 & Under    $8 Kids 4 & Under    FREE More Information: (732) 571-5580 […]

View this days events.

18

Tuesday June 18, 2019

Blue Grass Mini Golf

Admission Prices: Adults          $9 Kids 12 & Under    $8 Kids 4 & Under    FREE More Information: (732) 571-5580 […]

View this days events.

19

Wednesday June 19, 2019

Blue Grass Mini Golf

Admission Prices: Adults          $9 Kids 12 & Under    $8 Kids 4 & Under    FREE More Information: (732) 571-5580 […]

Concert at Blu Grotto Beer Garden

Live Music by Dave McCarthy

View this days events.

20

Thursday June 20, 2019

Blue Grass Mini Golf

Admission Prices: Adults          $9 Kids 12 & Under    $8 Kids 4 & Under    FREE More Information: (732) 571-5580 […]

Concert at Blu Grotto Beer Garden

Live Music by Guy Smiley Band

View this days events.

21

Friday June 21, 2019

Blue Grass Mini Golf

Admission Prices: Adults          $9 Kids 12 & Under    $8 Kids 4 & Under    FREE More Information: (732) 571-5580 […]

Gates Open at 8am, First Race is at 1:15 pm

Live Racing

Concert at Blu Grotto Beer Garden

View this days events.

22

Saturday June 22, 2019

Wine & Chocolate Festival DAY 1

Wine & Chocolate Festival Day 1 Unlimited wine…sweet dessert samples….what more do you need! It's the sweetest weekend of the summer. Ga[…]

Blue Grass Mini Golf

Admission Prices: Adults          $9 Kids 12 & Under    $8 Kids 4 & Under    FREE More Information: (732) 571-5580 […]

Gates Open at 8am, First Race is at 12:50 pm

Live Racing

Concert at Blu Grotto Beer Garden

View this days events.

23

Sunday June 23, 2019

Wine & Chocolate Festival DAY 2

Wine & Chocolate Festival Day 2 Unlimited wine…sweet dessert samples….what more do you need! It's the sweetest weekend of the summer. Ga[…]

Blue Grass Mini Golf

Admission Prices: Adults          $9 Kids 12 & Under    $8 Kids 4 & Under    FREE More Information: (732) 571-5580 […]

FREE Family Fun Day

Clowns, face painters, pony rides, and a bounce house. Located in the picnic area.

Gates Open at 8am, First Race is at 12:50 pm

Live Racing

Concert at Blu Grotto Beer Garden

Live Music by Yasgur's Farm

View this days events.

24

Monday June 24, 2019

Blue Grass Mini Golf

Admission Prices: Adults          $9 Kids 12 & Under    $8 Kids 4 & Under    FREE More Information: (732) 571-5580 […]

View this days events.

25

Tuesday June 25, 2019

Blue Grass Mini Golf

Admission Prices: Adults          $9 Kids 12 & Under    $8 Kids 4 & Under    FREE More Information: (732) 571-5580 […]

View this days events.

26

Wednesday June 26, 2019

Blue Grass Mini Golf

Admission Prices: Adults          $9 Kids 12 & Under    $8 Kids 4 & Under    FREE More Information: (732) 571-5580 […]

Concert at Blu Grotto Beer Garden

Live Music by Joe Jobonanno & The Godsons

View this days events.

27

Thursday June 27, 2019

Blue Grass Mini Golf

Admission Prices: Adults          $9 Kids 12 & Under    $8 Kids 4 & Under    FREE More Information: (732) 571-5580 […]

Concert at Blu Grotto Beer Garden

Live Music by Joisey Devils

View this days events.

28

Friday June 28, 2019

Blue Grass Mini Golf

Admission Prices: Adults          $9 Kids 12 & Under    $8 Kids 4 & Under    FREE More Information: (732) 571-5580 […]

Gates Open at 8am, First Race is at 1:15 pm

Live Racing

Concert at Blu Grotto Beer Garden

Live Music by Guns For Hire

View this days events.

29

Saturday June 29, 2019

Blue Grass Mini Golf

Admission Prices: Adults          $9 Kids 12 & Under    $8 Kids 4 & Under    FREE More Information: (732) 571-5580 […]

Tito's T-Shirt Giveaway Day

Join us for a day of exhilarating live racing and receive a FREE t-shirt, fueled by Tito's Handmade Vodka, with paid admission while supply last[…]

Gates Open at 8am, First Race is at 12:50 pm

Live Racing

Concert at Blu Grotto Beer Garden

Live Music by Nine Deeez Nite

View this days events.

30

Sunday June 30, 2019

Blue Grass Mini Golf

Admission Prices: Adults          $9 Kids 12 & Under    $8 Kids 4 & Under    FREE More Information: (732) 571-5580 […]

FREE Family Fun Day

Clowns, face painters, pony rides, and a bounce house. Located in the picnic area.

Monmouth Park Kids Club

Join us Sunday, June 30 for the first installment of the Monmouth Park Kids' Club! The Kids' Club will meet in the Breeders' Cup Ga[…]

Gates Open at 8am, First Race is at 12:50 pm

Live Racing

Concert at Blu Grotto Beer Garden

Live Music by Screaming Broccolli

View this days events.

1

Monday July 01, 2019

Blue Grass Mini Golf

Admission Prices: Adults          $9 Kids 12 & Under    $8 Kids 4 & Under    FREE More Information: (732) 571-5580 […]

View this days events.

2

Tuesday July 02, 2019

Blue Grass Mini Golf

Admission Prices: Adults          $9 Kids 12 & Under    $8 Kids 4 & Under    FREE More Information: (732) 571-5580 […]

View this days events.

3

Wednesday July 03, 2019

Blue Grass Mini Golf

Admission Prices: Adults          $9 Kids 12 & Under    $8 Kids 4 & Under    FREE More Information: (732) 571-5580 […]

Concert at Blu Grotto Beer Garden

Live Music by Moroccan Sheepherders

View this days events.

4

Thursday July 04, 2019

Blue Grass Mini Golf

Admission Prices: Adults          $9 Kids 12 & Under    $8 Kids 4 & Under    FREE More Information: (732) 571-5580 […]

Gates Open at 8am, First Race is at 12:50 pm

Live Racing

4th of July Holiday Racing

Come join us at Monmouth Park and enjoy a day of live racing to celebrate America's Birthday. Sport your favorite American flag attire to show y[…]

Concert at Blu Grotto Beer Garden

Live Music by Xol Azul Band

View this days events.

5

Friday July 05, 2019

Blue Grass Mini Golf

Admission Prices: Adults          $9 Kids 12 & Under    $8 Kids 4 & Under    FREE More Information: (732) 571-5580 […]

Gates Open at 8am, First Race is at 1:15 pm

Live Racing

Concert at Blu Grotto Beer Garden

Live Music by The Cosmic Jerry Band

View this days events.

6

Saturday July 06, 2019

Blue Grass Mini Golf

Admission Prices: Adults          $9 Kids 12 & Under    $8 Kids 4 & Under    FREE More Information: (732) 571-5580 […]

Bud Light Summer Series Cornhole Tournament

Enjoy a summer day with friends and just a bit of friendly competition at our Cornhole Tournament on Saturday, July 6!

Gates Open at 8am, First Race is at 12:50 pm

Live Racing

Concert at Blu Grotto Beer Garden
+ Export Events
---