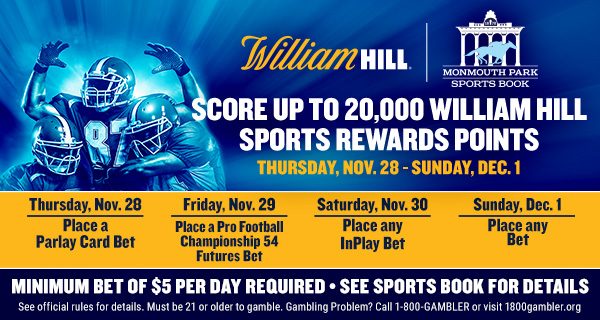 Sportsbook Thanksgiving Feast
This Thanksgiving weekend, join us in the Monmouth Park Sportsbook by William Hill to earn 5,000 rewards points (equal to a $5 bet) each day by betting our special promos.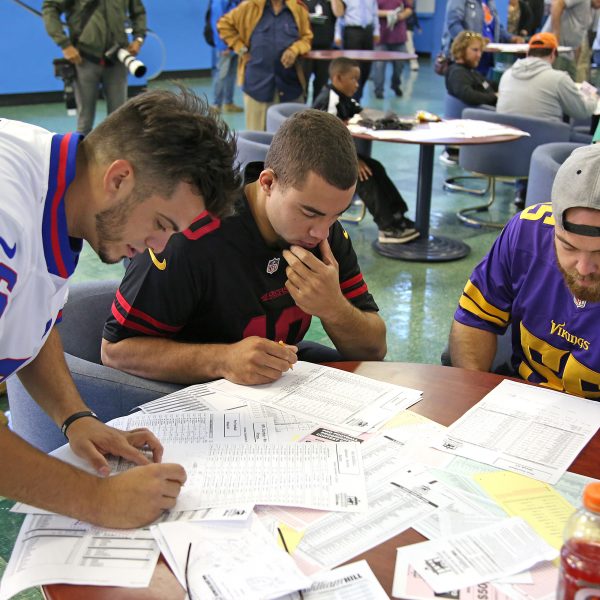 FREE Parking & Admission
Enjoy FREE parking and admission every day for simulcasting and sports betting. The Monmouth Park Sportsbook by William Hill is open seven days a week.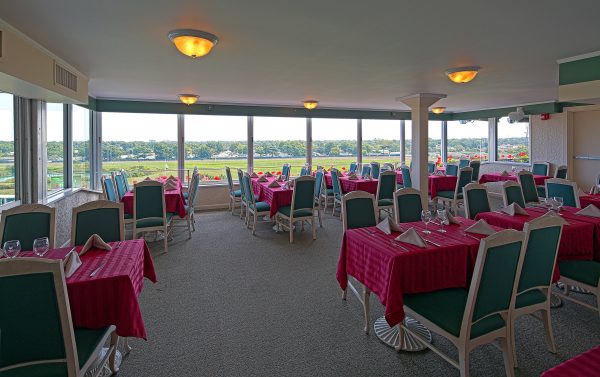 Book Your Holiday Party!
'Tis the Season to book your 2019 holiday celebration at Monmouth Park! Whether you are planning an evening family cocktail party or a corporate afternoon luncheon, Monmouth Park offers an ideal venue with over 10,000 square feet of banquet space – including ballrooms with a view! Contact our Group Sales department at 732-571-5544 or email Audrey at acassidy@monmouthpark.com to start planning your holiday event today!
ALL FESTIVALS & ACTIVITIES HAPPENING AT MONMOUTH

---